We Manage Your Most Valuable Assets.
Your Brand. And, Your Customer Relationships.
Welcome to Kinetics Marketing & Communications
Kinetics Marketing and Communications is a marketing and communication firm with an expertise in the education, health care, retail, financial services, community government and non-profit advocacy fields. 
Our goal is to make sure your two most valuable marketing assets - your Brand and relationships with your customers - increase in value. We develop strategic marketing plans and deploy communication programs that increase sales, improve customer satisfaction, disseminate meaningful information to the right audiences, change minds and enhance and revitalize brands.  
If you're interested in seeing your marketing dollars act as an investment rather than an expense, contact us at contact@kineticsmarcom.com.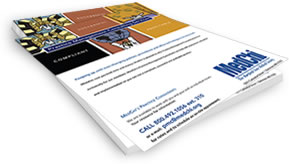 Our services include:
Strategic Marketing Planning

New Product and Service Launches

Brand Development

Advertising – General and Non-traditional

Media Relations – Earned and Social

Digital Marketing

Graphic Design

Media Planning and Buying
I happened to be walking through a school the other day, and overheard a teacher talking to her students about Noah's Ark. As you recall, Noah and his wife invited two representatives of each species to enter the Ark. This got me thinking. Was Kinetics a shining example within our sector; a strong enough representative […]
Read More